At the beginning of February, we were given the chance to check out and experience the coolest new skis, boards, and equipment coming out for the 14/15 Season. While there are TONS of products we're excited about, we've decided to highlight just a few of our favorites. Feel free to comment with ANY questions or thoughts!

And now, without further ado...

On The Edge Tuning 14/15 Gear Review:

Avalanche Safety

---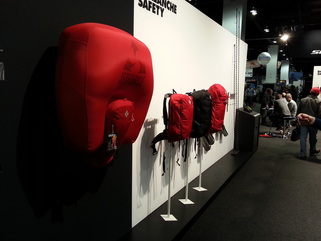 Black Diamond JETFORCE pack

This has been one of the most talked about new products coming out next year, and for very good reason. Just to recap for those of you who haven't heard of this thing yet, instead of a normal compressed-air cylinder to power the airbag, it uses a battery-powered jet-fan (I know what you're thinking, but it's not a typo). We could go on for hours on this thing, but our favorite features are that you can deploy it at least 4 times on one charge, the continuous bursts of air after deployment means it can stay inflated even if it gets a decent sized puncture, and it has an automatic deflation after 3 minutes which brings to mind 2 words in a worse-case scenario: "air pocket". The Jetforce system will be available in 3 different sized packs, and is definitely one of the best Avy Safety innovations that we've seen in recent years.

---
Ski Gear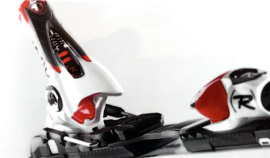 Rossignol Axial3 Bindings

There are tons of excellent alpine bindings on the market right now, but one of the brand new models for 14/15 that peaked our interest is the Rossignol Axial 3. The Axial 2 has always been a staple of the modern alpine binding, but the 3 has ramped it up in both the design and function catagories. It's stiffer, stronger, transmits more energy directly to the ski, and we think it looks just as good as it performs. Multi-directional and consistent releasability means you stay in when you want and pop out when you don't. You'll have a few options for DIN range as well as color schemes so you can get just the right style to match your performance.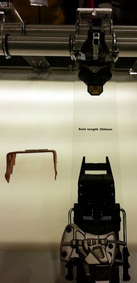 Dynafit Radical 2.0 Bindings

Every time Dynafit comes out with a new binding there's good cause to get excited, and this time is no exception. The first generation Radical is one of the best AT bindings on the market. It's extremely light, durable, reliable, and tours better than anything out there. This new version is all of those things and more. The brand new rotating toe piece combined with a forward pressure heel produces a more consistent release and active binding feel. The wider base plate and burlier construction also contributes to this feeling as well as giving more control to wider skis. Basically if you spend any amount of time in the backcountry, this is definitely a piece of gear that will catch your eye.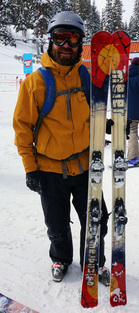 Meier Quickdraw

While most skis are gravitating towards fatter, lighter, and stiffer designs, every once in a while it's nice to hop on a carving machine that can rip your face off. This is one ski where the more energy you put into it, the more it gives you back. That means you can ski some nice long GS turns gliding effortlessly down the groomers, or slam your shin into the front of your boot and hope nobody can hear the girlish squeaks escaping involuntarily as you rip across the slope praying you can ski as hard as these things can. If you want a front-side ski that skis as good as it looks, this one definitely needs to make your wish list for next year. (Oh, and there's rumor of a ladies version called the Calamity Jane...)

---
Snowboard Gear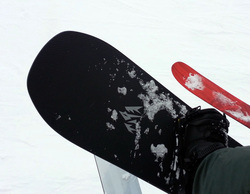 Jones' Carbon Flagship

Carbon fiber is becoming more and more prevalent in ski/snowboard construction. The benefits are lightweight without sacrificing strength, but can have side effect of chattering more than those old wind up teeth you had as a kid. This board however, defines why carbon fiber was even invented. It rides extremely well balanced, stable, and can power the long carve or rock the quick bursts. Definitely one of our favorites for next year.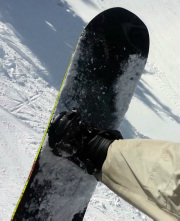 Rossignol Angus Magtek

As far as all-mountain boards go, this one is going to be hard to beat. Basically a combination of Rossignol's most successful snowboard tech, this thing will surf like a longboard, cut like a razor, and go anywhere the driver wants without hesitation. It initiates turns with absurd ease and holds it's edge in even the most bulletproof conditions. Welcome to a one-board world.